Water Softening
Systems
Many benefits come from using a water softener. They include:
Virtually no water spotting
Using 70% less soap (offsetting the cost of salt)
Longer lasting clothes
We are proud to have one of the finest water softening systems available in the market today.
Dana 5600 Soft Water System
Immerse yourself in the luxury of soft water. The 5600 series is a quality product that is virtually customizable. With a vast array of grain count, there is a system here for you.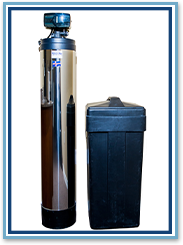 Standard Features
Stainless steel jacket
Brass bypass
Heavy duty brine tank
Standard clock (not digital)
Metered system
Uses less salt
Softens down to one grain of hardness
Options
32000 grain
40000 grain
48000 grain
64000 grain
Hose bib (for washing cars)
Space saver (ask for details)
Dana 9000 Soft Water System
Tired of spotty water build up? This amazing unit eliminates hard water. Wouldn't it be great to increase the lifetime of your appliances and to never to have to apologize for spotty glasses ever again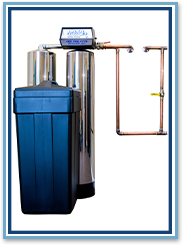 Dana 9000 Soft Water System is the top-of-the-line in soft water systems, producing the softest water possible. The twin tank design makes this system stand apart from others; the two tanks work together so that the system doesn't lose pressure during regeneration. With no clock to keep track of, all you have to do is add salt. We make it easy for you to take the "hardness" out of your life!
Features
No clock to keep track of
Metered system
Twin tank for no pressure loss
Uses half the sodium chloride